November 2013 saw the North Middlesex University Hospital NHS Trust open the doors of its new Women and Children's Unit, part of an £80m ProCure21+ scheme to deliver integrated healthcare to the people of North London. The scheme comprised an extended A&E department including acute adult and paediatric inpatient services, plus a £22m state-of-the-art maternity unit, comprising midwife-led and consultant-led units, a neonatal intensive care unit and women's inpatient and outpatient facilities. "This is a fantastic building that will see mothers giving birth in a wonderful, warm and caring environment," said the Trust's consultant midwife Fiona Laird. "It's a great place for staff to work and a great place for women and their partners to come and share the joy of birthing."
The scheme, which was delivered by ProCure21+ Principal Supply Chain Partner (PSCP) Kier Health, was a key element in the Barnet, Enfield and Haringey (BEH) Clinical Strategy to transform acute healthcare services in North London, integrating clinical services between North Middlesex University Hospital, Chase Farm Hospital and Barnet Hospital. Chase Farm Hospital had previously provided maternity facilities to all three of the boroughs; its closure as part of the BEH strategy necessitated the extension of maternity facilities at the North Middlesex Hospital site. Accordingly, the new Women and Children's Unit is planned and specified to handle an additional 2,500 births each year.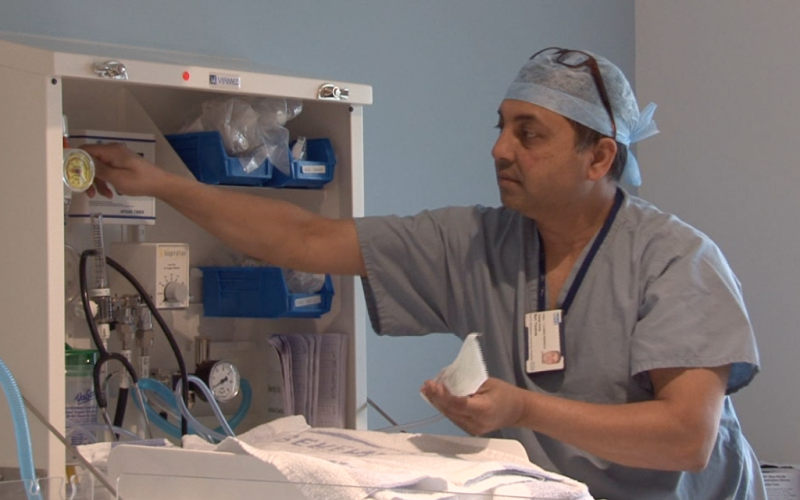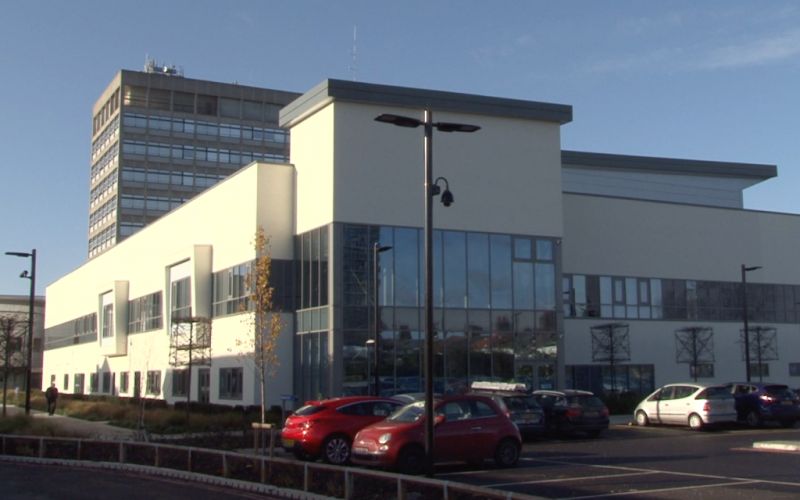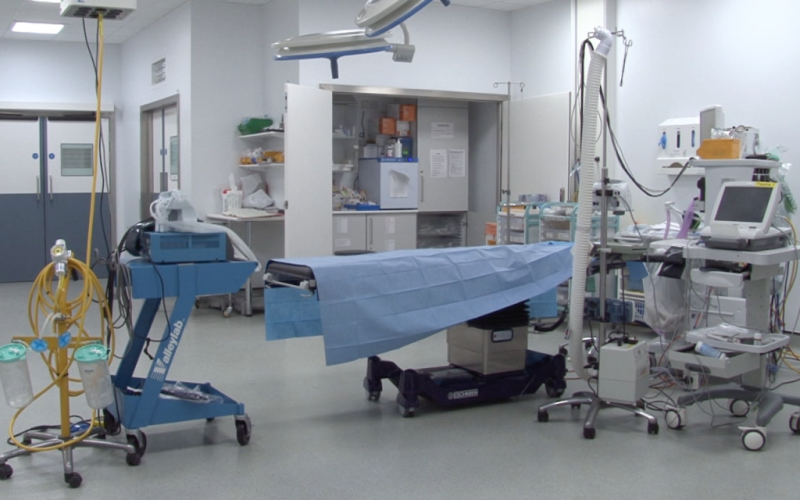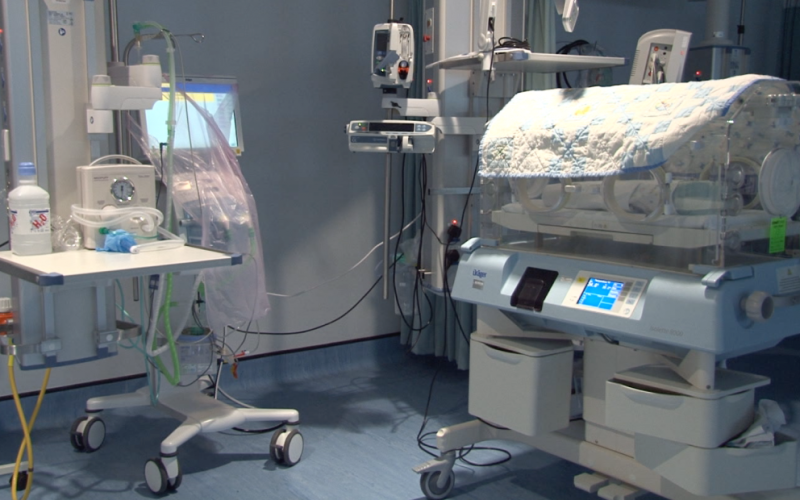 The new facility provides an impressive raft of services, including a midwife-led birthing unit housing a four-bed bay induction suite and eight birthing rooms, four of which feature birthing pools and support facilities such as milk express room, nappy changing facilities and a milk kitchen. The consultant-led birthing unit includes a 17-bed delivery suite, three twin birthing rooms and four high-dependency birthing rooms. The unit also houses two maternity operating theatres and support facilities including a four-bed recovery ward. The neonatal unit is a 20-cot special care baby unit specified to tertiary care standards, with six high-dependency / intensive care cots and three mother-and-baby rooms. The building's new maternity outpatient department includes 10 antenatal consultation rooms, eight ultrasound rooms, eight gynaecology rooms, two colposcopy suites, and a six-bed maternity day unit.
Extremely challenging timescale
The scheme was delivered in an extremely challenging timescale of just 52 weeks. To meet timescales and both reduce and manage programme risk, the PSCP specified a modular build solution, provided by supply chain member Yorkon, part of the Portakabin Group. The resulting facility is currently the largest healthcare modular build in the UK, with 152 steel-framed modules up to 18m long and weighing up to 18.5 tonnes. One of the key challenges, says Kier Health contracts manager John Bolton, was transport: the units were built in North Yorkshire, and careful planning was necessary to bring the modules to site, in some cases with police escort. "The modules were craned into position at the rate of 8-10 per day, with doors, windows, first-fix electrics, HVAC ducting, plumbing and a high-performance concrete floor pre-installed," he says.
"The modular solution proved to be very much the right decision. We were able to reduce the overall programme time by up to 12 weeks and manage disruption to live clinical facilities," says the Trust's senior projects manager Catherine Barns. "We were also able to open the new unit before winter pressures began to impact on the hospital as a whole."
Externally, the modular unit reflects the design and appearance of adjacent facilities, with rendered façades, ribbon glazing around the first-floor perimeter, and a large atrium entrance over two storeys with internal light-wells providing further natural daylight to the interior.
ProCure21+ was a major enabler of the project: "It would have been very difficult for us not to use the ProCure21+ framework," says Catherine Barns. "There just wasn't any way that we could have got the facility up and running in such short timescales, without the support and guidance of the framework." She singles out the quality and frequency of communication, facilitated by the framework and the NEC3 contracting documentation: "With the modular solution making up so much of the programme, we were very reliant on our supply chain to deliver exactly as agreed. We had an excellent communications network in place between the Trust, Kier and Yorkon, which was set up to highlight any difficulties ahead of time, and enable a quick response to any hitches."
Kier senior framework manager Lewis Parker says that ProCure21+ was fundamental to the provision of value for money. "We fixed areas such as the bedhead services, and repeated those across the scheme, so we're getting efficiencies out of the design that manifest in the price, and overall deliver really good value for money."
The new Women and Children's Unit gives improved clinical adjacencies between the unit and the hospital, via a tunnel known by the Trust as "the umbilical cord". The scheme achieved a BREEAM 'Excellent' rating for sustainability, and integrates a number of features including a green sedum roof to part of its first floor, photovoltaic panels above its plant room, and an energy-efficient combined heat and power (CHP) system.
Trust director of environment and joint project director Kevin Howell comments that off-site construction had given the scheme "greater certainty and a substantial reduction in risk." He adds: "Timescales were extremely challenging, but the project was delivered on time. The partnership between stakeholders, Kier and Yorkon worked well."
The first baby was delivered at the Women and Children's Unit on 21st November 2013 – just 367 days after work commenced on-site. "The project really pushed the boundaries of off-site construction," says Catherine Barns. "Using ProCure21+ and the modular solution, we were able to deliver a fantastic building, on time and to an unreal timescale, which was a tremendous achievement for the Trust, Kier and Yorkon."
VIDEO: Catherine Barns, Trust senior projects manager, John Bolton, Kier Health contracts manager, and Lewis Parker, Kier Health senior framework manager, discuss the use of ProCure21+ at North Middlesex University Hospital NHS Trust
---
December 2014