A new 10-bed specialist cancer facility at University Hospital Southampton NHS Foundation Trust is providing state-of-the-art treatment to more than 100 young people diagnosed with cancer each year across the counties of Hampshire, Dorset, the Channel Islands, South Wiltshire, the Isle of Wight and Sussex.
The scheme, jointly funded by the NHS Trust, the local community and the Teenage Cancer Trust, was delivered by PSCP Kier Construction. The aim was to create a more 'homely' environment to support young people from 16-24 years through diagnosis and treatment, while incorporating the necessary privacy and dignity features, infection control and health and safety measures.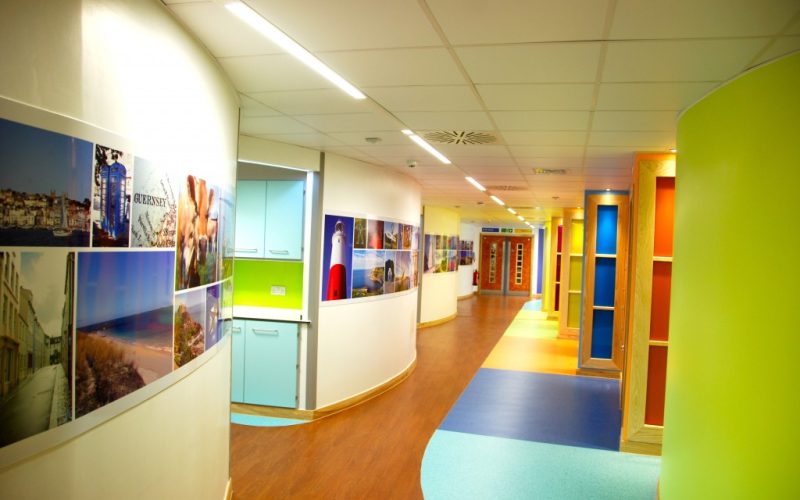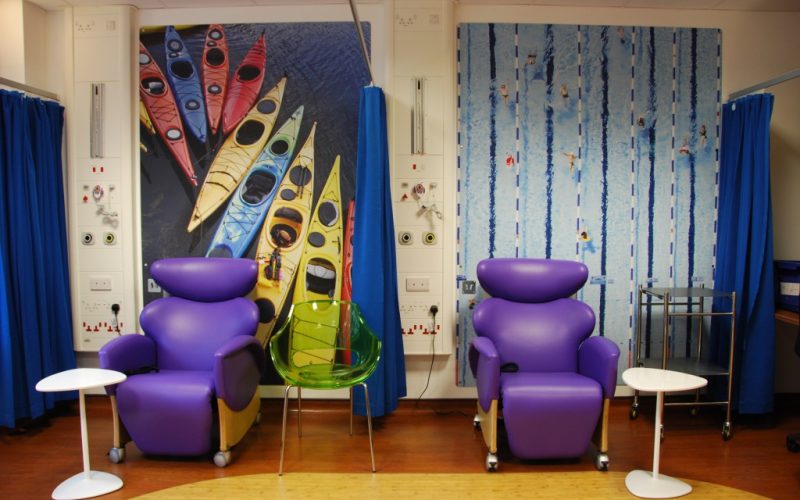 The new unit includes a number of 'home from home' features, including six inpatient en-suite bedrooms with sofa-beds for family or friends to stay overnight, as well as four day-care beds. A large social room enables patients to play pool, listen to music, play games consoles or watch films on the latest Smart TVs, and a kitchen enables meals to be cooked at all times of day and night, as well as a lounge in which family members can take a break.
Stakeholder experience was crucial in the development of the project, and in particular that of an enthusiastic team of 16-24-year-old patients who worked with the PSCP to design the best unit possible, putting their thoughts and experience at the heart of the project. Features include an electronic fireplace in each bedroom – these can display various scenes such as a roaring fire, and also a waterfall and a fish tank, as the patient prefers. Corridor artwork includes collages of things loved by the patient group, including the local summer Bestival and pictures of Southampton's 'Saints' football club.
"We can see how the new facilities are benefiting our patients and their families," said lead nurse Louise Hooker. "By helping us to build this amazing ward, our supporters have done something very special for young people with cancer and I hope they feel as proud of the unit as we all do." The Teenage Cancer Trust called the scheme "a model scheme" and said the organisation will take principles and processes forward to future builds.